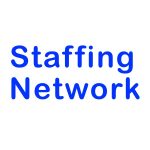 The Staffing Network
Parcel Trunking HGV 1 ( LGV C+E ) required in Hinckley, Leicestershire.
Ongoing work, very busy parcel hub.
Although start times are available 24/7 the preferred start times are between 20.00 and 02.00.
£15.00 per hr days, £16.00 per hr nights, weekends are premium!
All team members with the Staffing Network get our Rewards app with up to 30% discounts for shopping online and supermarkets!
Introduce a friend and attendance bonuses!!
Call 01283753003 or text "HUB" to 07488311353