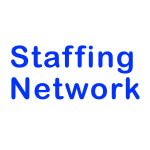 Website staffingnetworkuk The Staffing Network
Nationwide Staffing Solutions
The Staffing Network is a Logistics Labour Provider across the UK.
We have IMMEDIATE VACANCIES for an experienced WAREHOUSE ORDER PICKERS to work in MILTON KEYNES.
Workis available at 2 sites, one is an ambient and one is a chilled warehouse. Both jobs are based in Milton Keynes.
The vacancy has the following criteria:-
an understanding of using a voice picking system
Working on a regular shift pattern
Weekends always available
Overtime always available
Pay rate is £8.00per hour Mon-Fri, Overtime paid at £12.00 per hr. Nights add £1.00
Bonuses paid for peak period.
As a Staffing Network Colleague you are entitled to Perkbox which offers up to 10% off shopping at a number of stores including Sainsburys, Argos, Tesco and much more! AND its free while you work with us!
Work Guaranteed until New Years Day!
Work available in the New Year for some candidates dependant upon client demands.
APPLY ONLINE BELOW IN THE FIRST INSTANCE.
For more information call 01908533145 (9am-4pm Monday to Friday) or apply below!