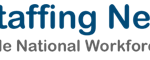 Website staffnetwork The Staffing Network
Flexible Nationwide Staffing Solutions
The Staffing Network is a logistics labour provider across the UK.
Due to client requests, we have vacancies for LGV C+E ( HGV CLASS 1 ) CONTAINER DRIVERS to work DAYS or NIGHTS in CANNOCK.
Local and distance container movements, both delivery and collection to clients and container yards.
RHIDES and ABP cards preferred but can be applied for if required.
Regular work, average of 12 hours per day.
AM or PM shifts are availalble.
£12.50 -£14.00 per hr
Assessment and induction undertaken before start however pass rate is good.
Call 01543622570 or apply below.