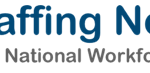 Website staffnetwork The Staffing Network Ltd
Logistics Labour Providers
The Staffing Network is a logistics labour provider across the UK.
Due to the award of additional work, we have 10 x IMMEDIATE VACANCIES for LGV C+E ( HGV 1 ) DRIVERS to work from NUNEATON..
***immediate starts available***
The site operates 24/7, and we should be able to work with your preferred shift pattern.
Curtainside trailers, with new fleet of vehicles.
RDC Trunking and interdepot transfers. 12 HR shifts daily starting at 7am or 19.00 Monday to Friday.
Pay rates – PAID ASSESSMENTS !!!
Mon- Fri Days or NIghts – £14.30 per Hr
Saturdays – £16.50 per hr.    Sundays £19.00.
Preplanned shift patterns are available, with work 52 weeks a year.
All applicants must hold a current LGV C+E Driving Licence for 12 months or more, Driver CPC Card and Digital Tachograph Card
Call 01613595154 ( 9am – 5pm Mon- Fri ) text "NUNW" to 07494217717 or apply below.
Our rates are based on LTD Co payment, however we do operate PAYE payroll through a 3rd party payroll bureau (not umbrella).