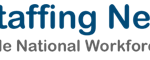 Website staffnetwork The Staffing Network Limited
Logistics Labour Providers
The Staffing Network is a logistics labour provider across the UK.
Due to the award of additional work, we have 10 x IMMEDIATE VACANCIES for LGV C+E ( HGV 1 ) DRIVERS to work from HEYWOOD, Lancs.
***immediate starts available***
The site operates 24/7, and we should be able to work with your preferred shift pattern.
Curtainside trailers, with new fleet of vehicles.
RDC deliveries, no handball, FLT off and on.
Pay rates
Mon- Fri Days – £12.00 per hr £14.50 overtime after 8
Mon- Fri Nights – £13.00 per hr £15.50 after 8
Saturdays – £16.50 per hr.
Sundays £19.00.
Preplanned shift patterns are available, with work 52 weeks a year.
All applicants must hold a current LGV C+E Driving Licence for 12 months or more, Driver CPC Card and Digital Tachograph Card
Call 01613595154 ( 9am – 5pm Mon- Fri ) text "AFH" to 07494217717 or apply below.
Our rates are based on LTD Co payment, however we do operate PAYE payroll through a 3rd party payroll bureau (not umbrella).