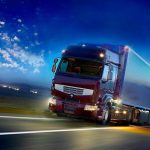 Website staffnetwork The Staffing Network
Nationwide Staffing Solutions
£12 days, £13.50 Nights an hour – Temporary
The Staffing Network is a logistics labour provider across the UK.
Due to client demands, we are recruiting LGV C+E ( HGV 1) drivers for ongoing work in DAVENTRY.
Day or Night shift deliveries to retail stores, approximately 3-7 deliveries or collections per shift. You will be required to handball cages.
Typically you will be starting at 06.00 on days and 19:00 each night, with shifts lasting between 10 and 12 hours.
You will be fully trained for this job. This is ongoing work with preplanned shifts every week.
Drivers must have held a full UK LGV C+E and UK Digicard and Driver CPC card.
This is a customer facing job, and therefore you must be professional at all times with good communication skills.
Interested?
Apply now for an immediate start!!!
Job Type: Temporary
Salary: £13.50 nights per hour, £12.00 per hrdays
Job Location:
Daventry
Required experience:
LGV C+E Driving: 1 year
Required licence or certification:
LGV C+E